Ms. LaShonda
Tap, Jazz, Hip-Hop
Pre-School, Fitness Coach
LaShonda has studied all genres of dance and holds a B.A. in Business Marketing from Rutgers, The State University. She started her performing career as a dancer for the NBA, New Jersey Nets, as well as a dancer for the NJ Rockin' Rollers Hockey Team. Winning several awards through "Dance Educators of America", "Dance America", "Dance Olympus", and recognized for outstanding work and leadership with children, she continues her love with assisting schools with creating dance curriculums for their programs. LaShonda is a certified dance and fitness instructor for New Jersey and has taught in public and private school on the elementary and high school level. She has danced in many music videos and performed with several artists. And is highly known for her choreography, dance and modeling productions. Her T.V. credits include MTV's "Lip Service", NBA "Inside Stuff", a guest dancer on "Good Morning America", "The Joe Franklin Show", as well as the movie "Juice". Her choreography has won many awards for dance and cheerleading. LaShonda continues her love to help encourage individuals to dream big, walk in faith, and follow their inner spirit to obtain their maximum potential to ultimate happiness.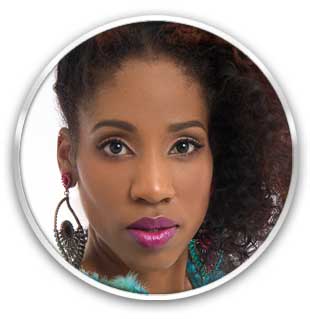 Ms. Weslyn
Ballet, Jazz, Tap, Pre-School
Fitness Coach
Dancer, Educator, and Choreographer, who has spent 25 years exploring the art of dance and the last fourteen years teaching and training students how to connect with their gifts and talents utilizing their skills through dance and spatial movement. Weslyn Stephens, is a native of St. Lucia, where she began her dance training at St. Lucia School of Ballet and Modern dance which follows Royal Academy of Dance syllabus, and later continued her studies at the Dance Theatre of Harlem School in NYC and Staten Island ballet. Her performance credits include Dance Theatre of Harlem's School and Staten Island Ballet Company. Weslyn holds a Master of Arts in Arts Politics from NYU Tisch School of the arts, a Bachelor of Arts in Dance and Anthropology from Rutgers State University and a Teacher Certification with Dance endorsement from the State of New Jersey. Weslyn continues her love of dance as a certified Dance Instructor for the Newark Public School system, as well as being a veteran teacher at LaChaney's for 10+ years. Her goal is to continue to instill her love of dance with her students, to help them realize their gifts and talents.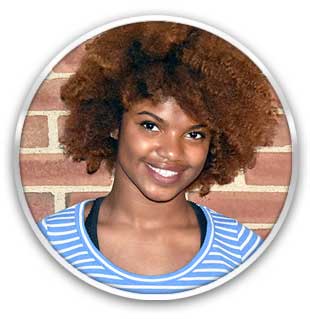 Ms. Tamia
Hip-Hop, Jazz, Tap, Acro
Pre-school Dance
Tamia is a prodigy of LaChaney's Dance Academy and has trained in all genres of dance. She continues to travel all over the USA where she furthers her training and love for dance under the tutelage of some great choreographers in the industry. She is also a member of Generation X, where she continues her extensive training in Hip-Hop. Tamia has choreographed Top Winning routines for our company and continues to implement a strong foundation here at LaChaney's.
Projects include: Former NBA Nets Kids Dancer, Apollo Theater, Dancer for artist Becky G., Anne Bowen, Nike Grand Opening Dancer, Lead Dancer for Swarovski Promo Video, TRL (MTV) Dancer, and Serena Williams launch party performer.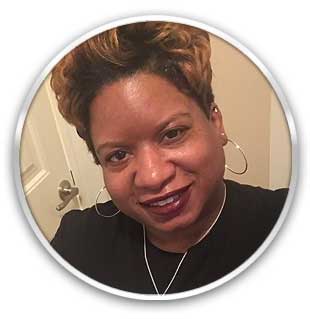 Ms. Sabina
Tap, Jazz, Hip-Hop
Pre-School Dance
Having a passion for dance for 20+ years, and trained in ballet, tap, jazz and hip-hop. Sabina is the head of our Pre-school program for the past 16 years and specializes in children with special needs. She enjoys sharing her passion of dance and loves contributing to the development of our younger students. Sabina is also in charge of our media and marketing department.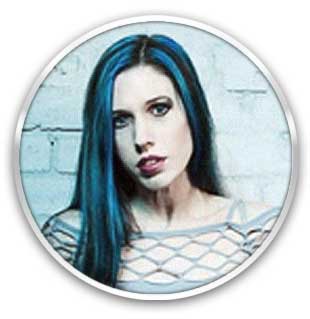 Victoria is a professional ballet dancer and instructor, having trained with Princeton Ballet/American Repertory Ballet, NYC Ballet, American Ballet Theatre, and the Joffrey Ballet. Her instructors included many renowned artists from those companies as well as international instructors from the Kirov Ballet, Bolshoi Ballet, and Paris Opera Ballet. She co-choreographed and directed "sullen," a short dance film featuring 5 of Fiona Apple's songs, produced under special arrangement with Sony Music. She can be seen in a variety of current and past television shows & movies in a range of background and small acting roles.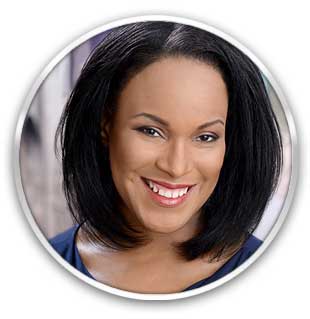 Ms. Silinea
Preschool, Ballet, Modern
Silinea Lucius, a Maryland native, began her ballet training at Jones-Haywood School of Ballet. Her love of dance eventually led her to Howard University where she earned a BFA in Musical Theatre. She has performed with various theaters throughout the United States including The Shakespeare Theatre and The Kennedy Center. She has taught African, ballet, tap, contemporary, modern, hip-hop, and musical theater. She has also taught children of various abilities, including those differently abled and/or with special needs.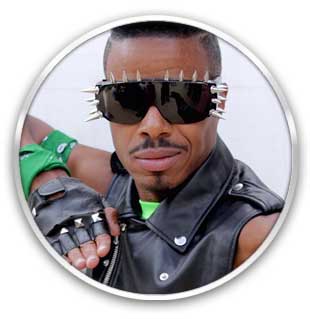 Mr. Milan
Vogue: Pop, Dip, Spin, Face
Introduced to the Ballroom scene in November of 1987. In that same year, he learned how to Vogue, specializing in the categories Face with Performance & Pop, Dip, and Spin Performance, known today as "Oldway". He rose to become one of the greatest Vogue dancers in Ballroom. Jamal is also a Ballroom icon for the Face category and is known by many as the "Michael Jordan of Performance". The name was acquired based on his achievements and awards within both performance categories of his specialty. He invented the 1-hand walk around Vogue move as his signature trademark which is referred to as "The Jamal Milan": a move that has become one of the most highlighted elements of Oldway and has since been replicated by many Vogue dancers in Ballroom worldwide. Often referred to as "The Blueprint of Face with Performance" and "The Oldway Master Technician", he has taught many people worldwide how-to Vogue the Oldway using basic skills as well as teaching helpful tips that can be used to enhance hand performance moves needed for Vogueing Face with Performance.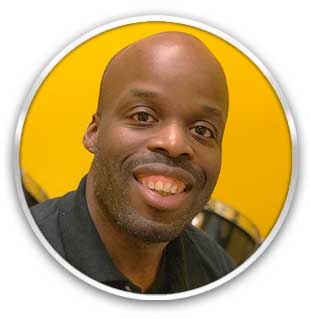 Mr. Craig
Piano, Drums, Guitar, Educational Tutor
Craig studied music at Essex County College and Southern Georgia University, and toured the tri-state area with heavy metal band Ptosis for nearly a decade. Music lessons in piano, guitar and drums are fun and challenging. The fundamentals of music theory, basic sight-reading and aural skill building are the focus of musical development.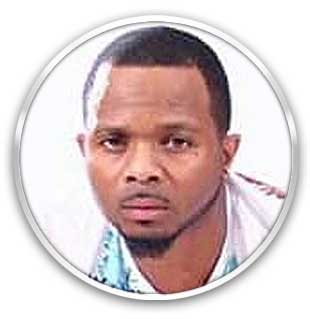 Mr. Kwan
Hip-Hop, Fitness Coach
Kwan has been dancing since the age of 2. With over 20+ years of teaching experience, he has trained in tap, jazz, and hip-hop. Winning several awards for his choreography. Kwan enjoys working with different upcoming artist as well as sharing his talents with individuals who aspire to take their dancing to the next level.